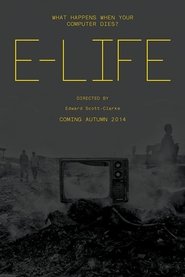 e-Life (2017)
What happens when your computer dies?
Aug. 04, 2017
52 Min.
Descrierea filmului
Urmareste filmul e-Life (2017) Online Subtitrat Gratis. Genurile acestui film sunt: Documentary. Filmul a avut premiera pe data de: Aug. 04, 2017, fiind postat pe acest website in aceeasi perioada. Poti vedea filmul e-Life (2017) Online sau il poti descarca pentru a il vedea offline la cea mai buna calitate doar pe site-ul acesta.
Povestea, pe scurt a filmului - In Engleza - Computers, smart phones, and tablets are now a part of our daily lives. They have revolutionised the way we work, the way we communicate and the way we view the world. But what happens to our old phone when we upgrade? Where does our broken computer go after we throw it out? 'e-Life' explores what happens to our electrical goods when we throw them away and exposes some unpleasant (and perhaps unknown) truths about the detrimental affects e-waste has on people's health, the environment and the economy. From consumers in the UK to the recyclers in the dumps of Ghana, the documentary will follow the journey of our e-waste. We will examine current manufacturing and disposal processes and also assess the burden the boom in electronic goods is placing on global resources. 'e-Life' will be an objective portrayal of the problem of e-waste that documents the issue through carefully crafted cinematography.
Director
Cast